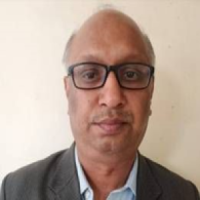 Mr. Rahul Jogender Misra
TPO,DYPCOEI T&P Cell
DYPATIL, Pune.
MA, B.sc, MBA - ICFAI
Email: tpo@dypatilef.com

Dear Students,
Welcome to Dr. D. Y. Patil Educational Federation's Dr. D. Y. Patil College of Engineering and Innovation, Varale Campus, Pune!
One of the most crucial aspects of an individual's life is career planning and decision-making. The Training & Placement (T&P) Cell of Dr. D. Y. Patil College of Engineering and Innovation plays a crucial role in the career development of the students.
Our institute believes that every student who joins the institution deserves to get a potential earning opportunity. Our belief consolidates in our efforts to ensure that our students get proper training as well as the job. The T&P Cell operates though out the year to facilitate contact between companies and graduates. The models of academic excellence promoted within the institutes have enabled the confidence in students and parents that if a child is admitted to the institute and performs well to get a first-class, his/her chances of getting a job opportunity are almost a guarantee. The main objective of T & P cell is to motivate and guide students to explore the domains of various career opportunities, entrepreneurship and enhance functional skills by providing industrial training, industry associated projects & enhance employability skills by honing aptitude skills, communication skills, GD & PI skills. We also invite experts from industries to guide the students on the latest technology, expectations from industries and different career options. T & P cell also acts as an information source for opportunities in higher education and their qualifying examinations such as GATE, CAT, GRE, etc.
The vital role of T&P Cell is to groom & shape the students and make them industry-ready so that they can face future challenges in the real world.