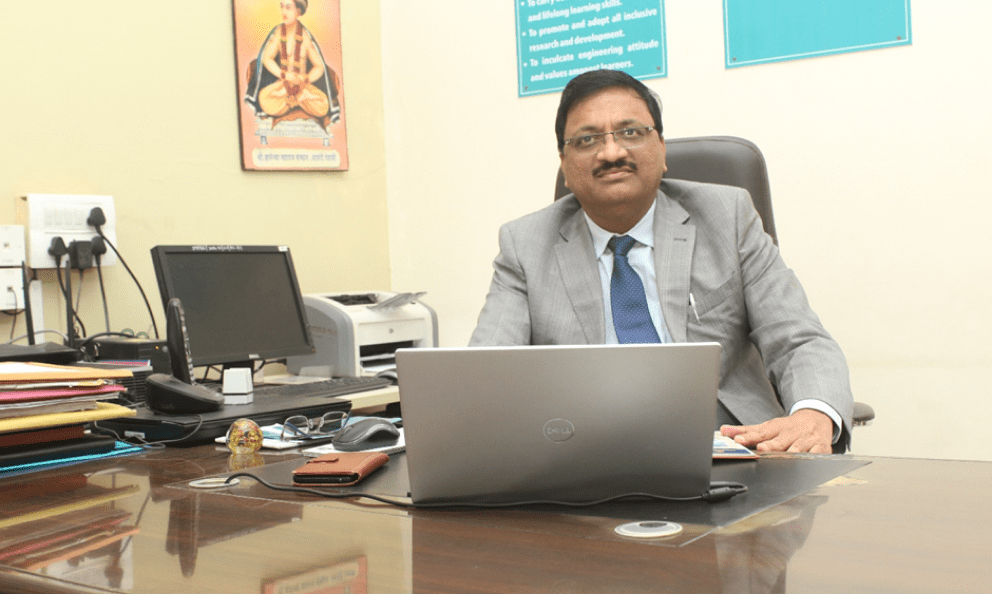 Dr. Suresh Mali
Ph.D., M. E. (Computer Applications)
Principal,
DYPATILCOEI, Talegaon, Pune.
Because of rapid developments in the technology, media revolution, globalization of education and the ever-expanding competitive environment are revolutionizing the education system. A paradigm swing has been observed in higher education now a days from school education to college education.
The vision of DYPCOEI is achieve excellence in quality education through value based rapidly changing technologies and create technical manpower with proficiencies of accepting new challenges. With this vision, the management, faculty and staff of DYPCOEI are ready to provide affordable, relevant, industry oriented and professional education for all the students. With this aim, the campus is provided with the best infrastructure & facilities, experienced faculty, hi-tech classrooms & workshops and a dedicated placement cell at a location that is ideally suited for students as well as industry professionals.
We at DYPCOEI are continuously striving to impart value-based education to elevate satisfaction level of all stakeholders. We all are ready to Take dedicated efforts to create competent professionals by effective teaching learning process with passion of lifelong learning attitude. Our endeavor is to promote and support innovative research and development activities.
DR. SURESH MALI
Principal